FIGHTING FOR INJURED VICTIMS
Our Personal Injury Attorneys have over a Decade of Experience Advocating for Injured Victims. Specializing in a Wide Range of Cases, including Car Accidents, Dog Bites, Motorcycle Accidents, Wrongful Death, and More. Committed to Helping Victims Seek Deserved Compensation for Their Suffering
TOP CALIFORNIA PERSONAL INJURY LAWYERS
Tofer Law & Associates is a preeminent personal injury law firm serving California, boasting an outstanding record of over 100 millions in settlements and verdicts for accident victims. For decades, Tofer Law & Associates has been the stalwart defender of rights for thousands of clients impacted by various types of accidents and personal injuries across California.
With a robust team of legal professionals, Tofer Law & Associates is the best personal injury law firm in California, distinguished by its blend of industry expertise, extensive resources, high recognition, and a track record of tangible results, setting it apart in the crowded field of personal injury law firms.
OUR PERSONAL INJURY SPECIALTIES
Our dedicated team at Tofer Law expertly manages an extensive range of personal injury cases.
PEDESTRIAN / SCOOTER ACCIDENT
Meet Our Personal Injury Lawyers
At Tofer & Associates, our team of lawyers in California is revolutionizing the field of personal injury law. We recognize the importance of compassion and empathy in the aftermath of an accident. Trust us to provide the support and legal expertise you need during this challenging time.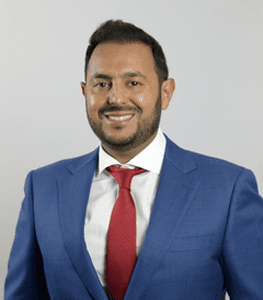 Alex Tofer
JENNIFER MAHGEREFTEH
DIANE BUTLER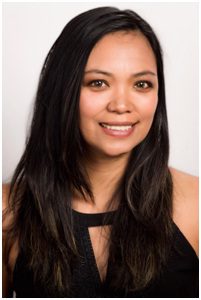 ELIZA LEIGH SERNA
What Our Clients Say About Us
Tasha Andrews
"5 stars plus to my Tofer Law family!! Carmen kept me in the know & loop of things from beginning to end. I was involved in an accident mid 2022 & I thank God I chose them to represent me & get the job done. The best care and legal team I've experienced. They really made everything extremely easy on me while they took on the hard part. I fully recommend this Law firm to all . Please do yourself a favor ! Thank you again for your professionalism & devotion! "

Mike Kashani
"I have chosen the Law Office of Tofer & Associates to handle multiple cases and I couldn't be happier with my decision. Alex and his team promptly reply to all calls, texts, and emails within a day. They handled all my cases very professionally and treated all my cases with exceptional care. Their aim was to make sure I was happy, informed, and that I got the results I expected. I am comfortable in knowing that I can trust Alex and his firm anytime I get in contact with them and will definitely recommend them to others."

Beau Stine
"It can be so difficult finding honest, genuinely helpful lawyers, especially in L.A. Alex was such an amazing help! If you've ever been in a accident, you know they can be very stressful, but working with Alex through the process made it so simple and easy. He really takes his time to make sure the client is taken care of, he's knowledgable, confident, and also has an amazing team, it seems like they are all family when you are in the office. If any other accidents occur in the future I will definitely go back to Alex and his team, and I recommend others take advantage of his amazing services. Thanks again Alex. :)"

Sarah Cole
"I have never needed an attorney before so I've been pretty lost navigating an out of state lawsuit. All the attorneys I've spoken to in the state the lawsuit occurred have been very unreliable and given me no direction. My dad's friend recommended calling Alex just so I can speak to an attorney and get a little guidance even if it's from someone who can't represent me since he isn't in the state I need.
Let me tell you Alex was very kind and knowledgeable. He told me the things I need to do and how about handling this situation. If I ever need an attorney in LA I will be hiring him. My 10 minute conversation with him eased so much stress and I am very grateful I found him. This is the guy you want he is very kind and you can tell her cares about the people he represents. He really does just want to help people."

Elana Sasooness
"I called Alex regarding a recent accident I had experienced. Alex and his team were extremely professional, knowledgeable and caring. They immediately took over the claim with the insurance company, got me into a very nice rental and provided me guidance on obtaining the required medical care with truly incredible doctors. After my vehicle was fixed and my treatment had accomplished the desired outcome, Mr. Tofer and his team negotiated a very amazing settlement on my behalf and even negotiated my medical bills with my providers for no extra fee."

Sean J
"When I first got in touch with them, I got to admit, I was a bit unsure. Dealing with an accident had me all frazzled, and my wallet was taking a serious hit. But from the moment we started working together, the team at Tofer, led by the amazing Alex, made me feel so comfortable and reassured. It's like talking to friends rather than some distant lawyer. They took charge of my case and didn't just treat me like a client, but more like a person who needed help. And guess what? They actually got me compensated for the mess that had me pulling my hair out!
I can't express my gratitude enough for everything Alex and his fantastic team did for me. So, huge shoutout and thank you to Tofer – you guys are absolute rockstars!"

Why Choose Tofer & Associates as Your Personal Injury Attorney
At Tofer & Associates, we are the proper advocate for your case. We will keep an objective eye perspective on your case, but still fight on your behalf to get a favorable outcome without prolonging the case.
Your trust, confidence, and comfort in our legal representation of your case is our top priority. We do not charge our clients unless we can obtain the compensation you deserve.
Whether you've been injured in a car accident, slip and fall, or any other type of personal injury incident, we have the experience and expertise to handle your case. At Tofer & Associates we are 100% for our clients who have endured enough in this rough time in their life.
Dedicated Accident Attorneys Working for You
When you choose Tofer & Associates, you're choosing a team of reputable and expert personal injury attorneys with over 20 years of experience, who will advocate for you every step of the way.
Voted As One of The Best Personal Injury Lawyers In California
As a trusted California personal injury attorneys, we understand the challenges you face. We'll handle the complexities of your case, including dealing with insurance adjusters, to secure a fair settlement that supports your recovery. If needed, we are prepared to advocate for you in court.
Trust Tofer & Associates, one of the Best Personal Injury Lawyers in Southern California.
Download Our Free Personal Injury App
Tofer & Associates is thrilled to introduce our innovative Personal Injury App, designed to provide you with convenient access to our services. In the event of an accident or injury, it is crucial to contact us promptly and document essential information regarding the incident and your injuries. Our user-friendly and efficient app ensures a simple and swift process for recording all necessary details.
Speak With An Injury Attorney Today
CONTACT OUR ATTORNEYS TO LEARN HOW WE CAN HELP YOU ACHIEVE THE JUSTICE YOU DESERVE